Getting started with Google Colaboratory - Part 2
One of the great things about Google Colabs is the simple way that files can be uploaded and downloaded to your Google Drive.


Running a Python script that is on Google Drive
Lets assume that we have a simple TensorFlow script in a folder called code on our Google Drive and that we want to run it in Colab. (..you can download the actual script from my GitHub page).


Open a new colab notebook and then run the following code in the code cell..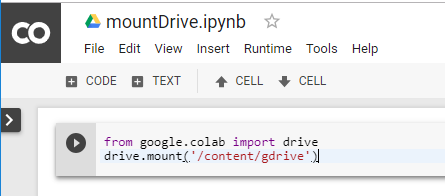 You should see this – click directly on the URL or copy and paste it to your browser..

A webpage will open and you will need to log in to your Google Drive account - Allow Google Drive File Stream access to your Google account...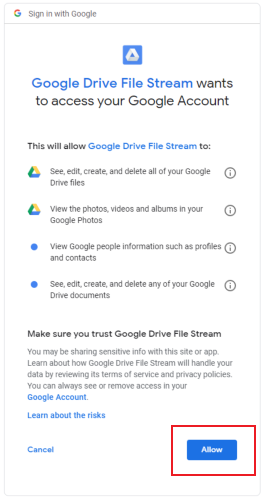 Copy the authorisation code then paste it into the cell in the Colab notebook and hit return..

It should now look like this:

Now to run our script in the code folder in Colab, all you need to do is open a new code cell, then execute a command like this:
..and the training will complete in a few seconds!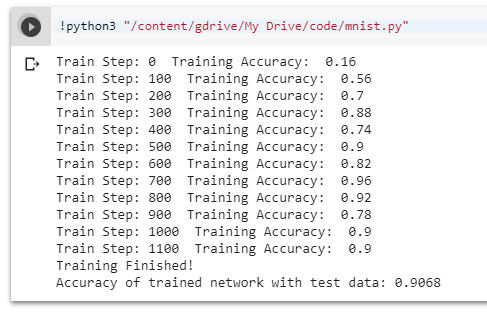 Note that if you try to change Runtime type at this point, you will probably have to go through the mount and authorization process again.